Join the race to save
the once prolific sockeye salmon, a crucial keystone species.
Once described as teeming with life and an abundance of fish, the Snake River is now heavily altered for hydroelectric, storage, and transportation. Despite the billions of dollars spent on fish recovery, the once prolific west coast salmon runs are at the brink of extinction. Visit the epicenter of the race to save this keystone species and a growing movement to remove the river's four dams.
Tell Governor Inslee and Senator Murray: Breach the Dams and Save Our Salmon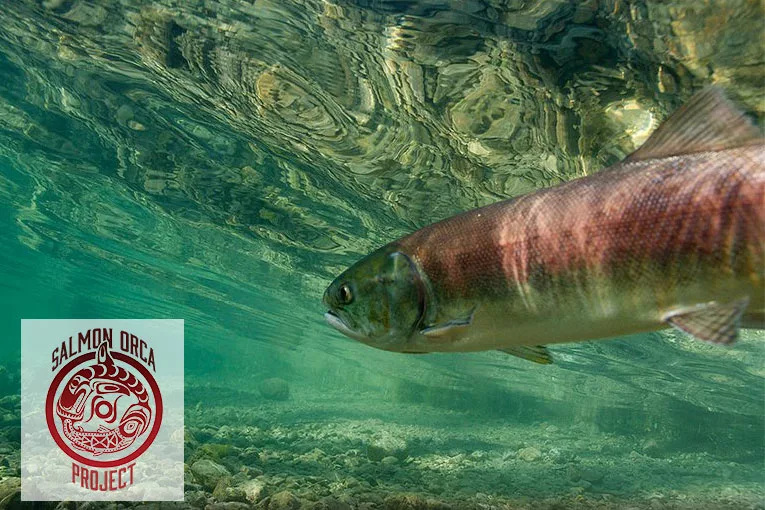 Support Removal of the Snake River Dams
F
eatured organizations in episode
F
eatured organizations in episode
Safeguards imperiled wild steelhead and salmon, protects water quality, and defends and promotes the Wild and Scenic values of rivers.
Nez Perce Watershed Project
Protects and restores watersheds and fisheries resources throughout Nez Perce Territory, using a holistic approach encompassing entire watersheds and emphasizing cultural aspects.
A leading organization working to protect the strongest wild salmon rivers around the entire North Pacific.
Advances lasting solutions to secure safe water for people, restore and sustain freshwater ecosystems, and build climate resilience through direct grantmaking, field building, and campaign strategy development.
For nearly a century, the Snake River, a sacred and living being to the Nez Perce tribe, has been decimated by industrialism. The window to save our sacred salmon is closing - the Biden Administration and Congress must take action before it's too late.
Advocates to keep rivers healthy and free while ensuring people have the water they need by protecting wild rivers, restoring damaged rivers and conserving clean water for people and nature.
F
eatured people in episode
Featured people in episode